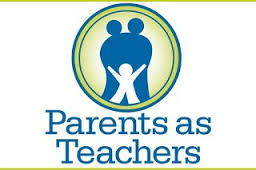 Wilson County Parents as TeachersMission: To empower, support and encourage parents as their child's first and most influential teacher, in order that their families may have the optimal opportunity to succeed in life. Vision: To provide parents with the necessary life skills, information, education and resources through personal visiting, networking and parent group meetings. What is Wilson County Parents as Teachers?Wilson County Parents as Teachers is a free, educational program designed to provide information, fun activities, support, and encouragement to parents of children…birth to five years old living in Wilson County, TN. This is done through parent group meetings and personal visits focusing on children. YOUR CHILD WAS BORN TO LEARN….This is so exciting! As a parent or caregiver, you are your child's first and most influential teacher. By understanding what to expect during each stage of development, parents can easily capture the teachable moments in everyday life to enhance their child's language, social and emotional development as well as motor skills. What do YOU get?
Parent Group Meetings (Doorprizes and Free childcare during program)
Resource Network
Screenings
Personal Visits
MUCH MORE!
Parent Group MeetingsGroup meetings provide the opportunity to share information about parenting issues and child development. Parents learn and support each other, observe their child with other children and practice parenting skills. Most parents just like getting together and talking with other parents about the people they love the most…their kids! Resource NetworkParent Educators link your family to other community services and agencies such as social activites, medical information, and childcare.
ScreeningsAnnual screenings assess your child's developmental stages and health. Personal VisitsDuring personal visit, your Parent Educator will share age-appropriate child development and parenting information. He or she will also help you learn to observe your child and address your parenting concerns. Personal visits can take place in the comfort of your own home or even an opening setting such as a park or a restaurant…..the location is totally up to you! How Can In Enroll?Any child living in Wilson County, TN prenatal to five years old is eligible. If you are interested in learning more or enrolling in this program, please contact Shelly Barnes at 615-444-9584 or by email sbarnes@utk.edu Wilson County Parents as Teachers is made possible by a partnership with the organizations listed below. The Parent as Teachers director and their contact information has also been listed for each organization.
Wilson County Parents as Teachers is funded, in part, by the United Way of Wilson County and the Upper Cumberland